Contact Me
Home> Contact Me
Here at Aromatherapy-at-home.com, I appreciate my visitors.
I know you are interested in Aromatherapy and Natural Health Lifestyle, and I want to provide you with the very best information possible.
I'd love to hear what you think about my site. If you have any suggestions or ideas, they are always welcome. Also, if you have a topic that you would like to see covered, let me know and I will try to include it in an upcoming article.
Sharing information about Aromatherapy is my passion, I hope you will join in! See what other people experiences and tell me yours!
If you have any question about aromatherapy, I'd suggest you to go to aromatherapy advice. Thank You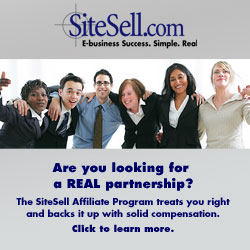 From Contact Me back to Homepage

Back to Aromatherapy and Essential Oils Information


---
Aromatherapy Blog | Advantages of Aromatherapy | Aromatherapy Essential Oil | Essential Oils and Their Usage | Aromatherapy Carrier Oils Information | Aromatherapy Blends Recipes | Aromatherapy Hydrosol | Aromatherapy Absolutes | Aromatherapy Candles | Aroma Diffusers | Aromatherapy for Weight Loss | Free Home Spa Ideas | Aromatherapy and Nature Crafts | Aromatherapy Pregnancy | Information About Lavender | Essential Oils for Respiratory System | Natural Ways to Deal with Stress | Aromatherapy Treatment | Aromatherapy for Pet | Chakra Essential Oils | Aromatherapy for Men | Health Benefits of Aromatherapy | Easy Homemade Gift Ideas | Aromatherapy for Women | Essential Oils Cheap or Sale | Aromatherapy Store | Fun Aromatherapy Stuff | Free Samples Aromatherapy | Aromatherapy Free Information | Aromatherapy Advice and Tips | Share Aromatherapy Recipes | Aromatherapy Videos | Aromatherapy Book Review | Aromatherapy Magazine | Aromatherapy Products Review | Aromatherapy Event | Aromatherapy Business Directory |
---