Aromatherapy Magazine
By subscribing to an aromatherapy magazine, you can make sure that all the article are well written by a professional practitioner.
It's no secret that, there are a lot of misleading aromatherapy advice out there. So, where should you turn for the latest info and advice? of course, from a reputable magazine and this site ( ahem...!
)
Not only you can gain benefit from that , but you can send them as a gift to your friend.
As you know, Magazine Subscription is one of the most appreciated gifts that you can give for any Holiday or special occasion, no matter what your budget. There are great magazines for all ages.
Have a friend that fond of aromatherapy ? Great! you already find a gift for her.
So, which aromatherapy magazine should you buy? Here are some reviews of aromatherapy magazines to aid you in your decision (and details of how you can get them at discounted prices):
Aromatherapy Today
This magazine has 52 pages full of information about essential oils and aromatherapy. Enthusiasts will find this material both useful and fun! This will also contain a calendar of different activities related to International and Australian Aromatherapy like conferences, research reports etc. At this time this item can be shipped in areas in the US only.
The content of this material is helpful to those who are practicing and patronizing the usage of essential oils.

Aromatherapy Thymes
Like any other publications on different aspects of the society, Aromatherapy Thymes is the premiere material being publish to promote the use of essential oils and increasing the public's awareness of its benefits. This publication focuses on highlighting the distillers of the essential oils, schools, retreats and their facilities and a bunch of information about essential oils in general.
National Association of Holistic Aromatherapy Membership
National Association for Holistic Aromatherapy also known as NAHA is a non-profit organization whose mission is to increase the public's awareness derived from the usage of aromatherapy and its methods through education. This association does a publication annually that will contain information relevant to membership, news related to the association itself and conferences and seminars.
Alternative Medicine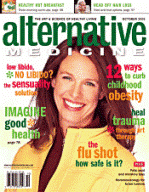 Alternative Medicine is a magazine that could potentially be one of the best sources of information in making an informed decision related to making the choice of healthy living. This mag emphasizes on providing credible information on alternative therapies; both art and science fused together.
Natural Health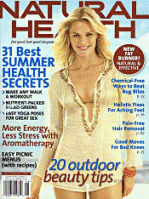 Natural Health is a magazine that gives information mainly on wondrous healing food, bodywork, vitamins, body care, herbs etc.

Body & Soul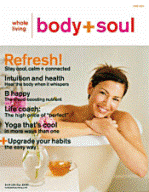 Body & Soul is a published work from the makers of Martha Stewart Living, Martha Stewart Weddings Martha Stewart Kids and Everyday Food. This publication focuses on healthy living and how knowledge of that may be used to attain a balanced living that is the best way of staying healthy. This also has materials noting ways to invigorate oneself, also information on vitamins and a higher level of experience that is to explore spirituality.
Luxury SpaFinder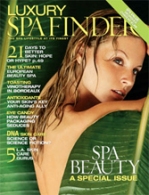 Luxury Spafinder is good in finding the best luxury spa that you like. Associated to the spa of your choice the options are also linked in the lifestyle pursuit including the coverage in traveling extending to beauty, design and ultimately wellness. This may also allow you to incorporate luxury from far away into your own very homes.
Massage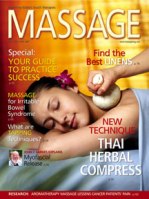 This material contains a lot of relevant facts pertaining to the art of massage, bodywork etc. This includes interviews to people who have pioneered on the profession, their techniques and stories featuring massaging and bodywork. There are those included as well like therapists who' has innovated the art itself. Articles related to business involving this art and the news pertaining to latest trends are also featured in this publication.

---
Follow Aromatherapy at home
---
Free Download "7 Days Home Spa".
Finally! An Ebook about mini Home Spa that will make your body and beauty refresh. Create a relaxing home spa experience for yourself to melt away stress and leave you feeling pampered and relaxed.

Download "7 Days Home Spa" e-book


From Aromatherapy Magazine Back to Aromatherapy and Essential Oils Information


---
Aromatherapy Blog | Advantages of Aromatherapy | Aromatherapy Essential Oil | Essential Oils and Their Usage | Aromatherapy Carrier Oils Information | Aromatherapy Blends Recipes | Aromatherapy Hydrosol | Aromatherapy Absolutes | Aromatherapy Candles | Aroma Diffusers | Aromatherapy for Weight Loss | Free Home Spa Ideas | Aromatherapy and Nature Crafts | Aromatherapy Pregnancy | Information About Lavender | Essential Oils for Respiratory System | Natural Ways to Deal with Stress | Aromatherapy Treatment | Aromatherapy for Pet | Chakra Essential Oils | Aromatherapy for Men | Health Benefits of Aromatherapy | Easy Homemade Gift Ideas | Aromatherapy for Women | Essential Oils Cheap or Sale | Aromatherapy Store | Fun Aromatherapy Stuff | Free Samples Aromatherapy | Aromatherapy Free Information | Aromatherapy Advice and Tips | Share Aromatherapy Recipes | Aromatherapy Videos | Aromatherapy Book Review | Aromatherapy Magazine | Aromatherapy Products Review | Aromatherapy Event | Aromatherapy Business Directory |
---