Easy Homemade Gift Ideas
Easy Homemade Gift Ideas
A Gift From The Heart
It's a time to celebrate this holiday with your family and friends.
With gift-giving being part of the tradition. Given that most of us are busy with our lives, it's a challenge coming up with unique gift ideas.
Creating a homemade gift can be a time consume yet it doesn't need to cost a lots of money.
If you short of money or want to send a precious gift to show them you appreciate them then creating one of the many homemade gift ideas listed below is your best option. And most important is they all easy to make.
With a little imagination you can can easily make a superb and unique gift
Valentine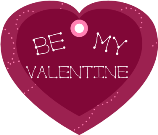 Homemade Valentine Gifts
Learn how to make an aphrodisiac perfume. An easy way to do and much more cheaper than buy it from a store. Perfect valentine gifts for men too.
Easter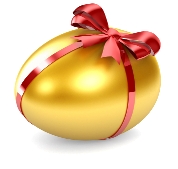 Homemade Easter Gift Ideas
Easter is a time of grand celebrations and fun. Hiding the Easter eggs around the house and the Easter Sunday egg hunt are very popular even today.
Christmas
You will love our simple and easy homemade christmas crafts ideas that emphasize the timeless favorite gifts of the year.
Whether you enjoyed sending fragrant season's greetings to your friends or you prefer to indulge yourself, you'll love this collection of aromatherapy recipes
Plan Ahead and spread the cheer by giving homemade presents. You'll save a bundle and delight your loved one
Related article
Check out other Aromatherapy Blends Recipes
The world around us is full of beauty. Aromatherapy and Nature Crafts is about creating lovely crafts with all those beautiful things that found in Nature.
Easy instructions on how to make your own aromatherapy soap using melt and pour soap base.
Tips for Make Your Own Aromatherapy Bath Products, some useful hint and idea to make your bathroom turn into a luxurious bath spa.
Making homemade essential oils is very enjoyable. If you have a flower or herb garden at your home, you can easily make your own essential oils.
Keep your dog healthy by making your own homemade dog treats. What if I say you can put essential oils to prevent them from illness? wanna try?
---
Follow Aromatherapy at home
---
Free Download "7 Days Home Spa".
Finally! An Ebook about mini Home Spa that will make your body and beauty refresh. Create a relaxing home spa experience for yourself to melt away stress and leave you feeling pampered and relaxed.

Download "7 Days Home Spa" e-book

From Easy Homemade Gift Ideas Back to Aromatherapy and Essential Oils Information


---
Aromatherapy Blog | Advantages of Aromatherapy | Aromatherapy Essential Oil | Essential Oils and Their Usage | Aromatherapy Carrier Oils Information | Aromatherapy Blends Recipes | Aromatherapy Hydrosol | Aromatherapy Absolutes | Aromatherapy Candles | Aroma Diffusers | Aromatherapy for Weight Loss | Free Home Spa Ideas | Aromatherapy and Nature Crafts | Aromatherapy Pregnancy | Information About Lavender | Essential Oils for Respiratory System | Natural Ways to Deal with Stress | Aromatherapy Treatment | Aromatherapy for Pet | Chakra Essential Oils | Aromatherapy for Men | Health Benefits of Aromatherapy | Easy Homemade Gift Ideas | Aromatherapy for Women | Essential Oils Cheap or Sale | Aromatherapy Store | Fun Aromatherapy Stuff | Free Samples Aromatherapy | Aromatherapy Free Information | Aromatherapy Advice and Tips | Share Aromatherapy Recipes | Aromatherapy Videos | Aromatherapy Book Review | Aromatherapy Magazine | Aromatherapy Products Review | Aromatherapy Event | Aromatherapy Business Directory |
---