Neroli Essential Oils
Properties, Characteristics and Uses
of Neroli Essential Oils in Aromatherapy
Botanical name : Citrus Aurantium.
Origin : Tunisia.
Scent : Sweet, warm of orange scent.
Note : Top.
Blends well with Coriander, Clary Sage, Geranium, Jasmine, Lavender, Ylang Ylang, Roman Chamomile, Rose Otto, Lemon and other citrus oils.
This essential oil is extracted from the flowers by cool pressed.
Used in skin, beauty care and perfume industries.
Neroli known as orange blossom is the source of the Neroli Essential oil that is obtained through the distillation process using the flora of the Sweet Orange Tree. By further processing the substance, the solvent obtained classified as absolute oil and not an essential oil is called Citrus Aurantium.
This essential oil type is classified by aromatherapy professionals as a Top note essential oil however some other classified it as Middle note. This extracted substance through distillation is usually pale yellow in color and is characterized by a sweet-floral scent. The consistency is like water so it is not viscous at all. This substance contains chemicals a-pinene and b-pinene that are well known alkalis and are hydrophilic and are used in fragrances.
Benefits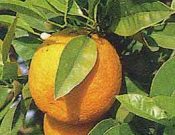 Physical Benefits
Neroli essential oil also known as the orange flower oil is still widely used and prescribed by aromatherapists and physicians in Europe. It is effective in calming palpitations and also improves the state of those in shock. Other than heart palpitation, it also aids in lowering the blood pressure of people who are hypertensive.
It is also used in treating loose bowl movement whether this manifestation is caused by neural or emotional state of a person. This will help relieve tension on muscles as well as involuntary muscular spasms that are usually causing discomfort.
Neroli oil also helps ease the symptoms associated to Pre-Menstrual Syndrome and even menstrual cramps that is common to a lot of women. This is also applicable in treating skin conditions like psoriasis, dermatitis and eczema easing their symptoms.
Neroli oil helps in improving blood circulation on areas it is applied on and it also encourages cell regeneration. The increased rate in cell regeneration will greatly help in reducing the prominence of scars and the likes of stretch marks.
This substance has the quality to influence a person's mind state so stress related skin conditions may be treated as well. Few of these stress related skin issues are acne, oiliness, dryness, hypersensitivity of the skin, large skin pores and blemishes are solved by averting the current skin state to normal.
Neroli essential oil will also help in reducing the occurrence of broken veins and also varicose veins through improved circulation and increased rate in cell regeneration.
Mind and Spirit
Neroli essential oil is a good agent in influencing one's emotional state resulting to a more balanced and stable condition. Few of the emotions this essential oil is good to use with are:
Angst
Anxiety
Mood Swing
Depression
Hysteria
Shock
Grief
Additionally, physicians in Europe use this essential oil to aid the recovery of individuals in chronic emotional conditions like those suffering from panic attacks and chronic anxiety. This substance helps in neutralizing stress and tension as a result will help in inducing rest. Enough rest will harbor feelings of happiness, increase in self esteem and positivity. For people going through tough times, the use of this essential oil will provide a sense of security and assurance.
The Neroli essential oil has been determined to have notable qualities in influencing the emotional state of individuals. People in shock, those who are confused, those anxious, with angst and suffering from mood swings are alleviated of these negative emotions. It also has the quality for making less apparent scars and stretch marks. Other qualities that it has are those related to being antiseptic, anti-parasitic, antibacterial and tonic to the nervous and the digestive tract.
Note: Neroli Essential oil is sedating in nature so it may be used not too often to alleviate the feeling of uncertainty and to attain clarity in thought.
Cautions
It is important to understand that if used neat without dilution, will likely result to irritation. Also, this essential oil is not recommended for use to women in gestation unless prescribed by a health care provider.
Before use, it is important that a patch test be done first to the subject to note any allergic reaction to avoid complications once used.
Buy Essential Oils
Buy this essential oils from reputable supplier. Method of Cultivation- Cultivated. Available in 1/8 oz, 1/4 oz and 1/2 oz. Price starts from : $ 56.00 Buy Neroli Essential Oils
And don't forget to check out if we have a discount deal for this essential oils. Click here to find more about cheap essential oils
How To Use
Find Essential Blend Recipes using this essential oils within this site.


Back to Essential oils and Their Usage

Back to Aromatherapy and Essential Oils Information


---
Aromatherapy Blog | Advantages of Aromatherapy | Aromatherapy Essential Oil | Essential Oils and Their Usage | Aromatherapy Carrier Oils Information | Aromatherapy Blends Recipes | Aromatherapy Hydrosol | Aromatherapy Absolutes | Aromatherapy Candles | Aroma Diffusers | Aromatherapy for Weight Loss | Free Home Spa Ideas | Aromatherapy and Nature Crafts | Aromatherapy Pregnancy | Information About Lavender | Essential Oils for Respiratory System | Natural Ways to Deal with Stress | Aromatherapy Treatment | Aromatherapy for Pet | Chakra Essential Oils | Aromatherapy for Men | Health Benefits of Aromatherapy | Easy Homemade Gift Ideas | Aromatherapy for Women | Essential Oils Cheap or Sale | Aromatherapy Store | Fun Aromatherapy Stuff | Free Samples Aromatherapy | Aromatherapy Free Information | Aromatherapy Advice and Tips | Share Aromatherapy Recipes | Aromatherapy Videos | Aromatherapy Book Review | Aromatherapy Magazine | Aromatherapy Products Review | Aromatherapy Event | Aromatherapy Business Directory |
---