Fertility Aromatherapy Oil
Enhance your fertility with
fertility aromatherapy oil.
The practice of Aromatherapy has been around for ages, however the practice of aromatherapy for infertility is becoming widely popular among holistic practitioners these days.
Some benefits of using fertility aromatherapy oil include improving your chances of conceiving, by increasing your reproductive health and reducing stress.
How Aromatherapy Affects The Female Reproductive System
The function of female reproductive system is to produce ova (eggs) for fertilization by sperm and to provide safe and nurturing environment to the developing foetus during pregnancy. This entire process is regulated by the endocrine system.
Odors have a strong influence on the limbic system, including hypothalamus, which regulates female reproductive system via the pituitary. Many women using aromatherapy find that symptoms of PMS, menstruation, and menopause may be alleviated by inhaling essential oils.
Certain essential oils have been regarded in aromatherapy as having estrogenic properties and some of them have been proven in scientific studies to have compound that bind to estrogen receptors in the body. They may have mild regulatory effects on female reproductive system.
Essential oils that have estrogenic properties are
Aniseed (Pimpinella Anisum)
Fennel (Foeniculum Vulgare)
Geranium (Polargonium Gravelens)
Sage (Salvia Officinalis)
Lemongrass (Cymbopogon Citratus)
Melissa(Mellisa Officinalis)
The role of these essential oils is to restore menstrual flow in cases of amenorrhoea or irregular periods and to treat hormonal imbalances.
You can try to blend 3 drops of fennel, 4 drops of geranium and 3 drops of vetiver to 20 ml of sweet almond oil. Massage half a teaspoonful into the abdomen every night for 3 to 4 weeks.
Apart from these essential oils, many women have recently started using aromatherapy to reduce their stress levels, particularly while undergoing fertility treatment.
There is a study about aromatherapy and infertility itself by Dr. Gary Schwartz, Professor of Psychology and Psychiatry at Yale University. He found that there is little evidence to suggest that aromatherapy can directly help infertility; but it can help alleviate the emotional stresses associated with infertility.
Infertility problems can create enormous emotional stresses and certainly, aromatherapy is an excellent therapy to help counter such stress and induce relaxation.
To read a complete report of it, you can go to Internet Health Library
Essential oils that have calming properties are:
Rose (Rosa Damascena)
Linden Blossom (Tillia x Europea)
Lavender (Lavandula Angustifolia)
Neroli (Citrus Aurantium var. amara)
Sandalwood (Santalum Album)
Roman Chamomile (Chamaemelum nobilis)
Patchouli (Pogostemon Cablin)
Essential oils that have calming influence are likely to have a beneficial effects on the reproductive system through their influence on the hypothalamus and the autonomic nervous system.
You can take warm baths using these essential oils or inhale them with aroma diffuser. Place 3 to 4 drops of essential oils in oil burner and allow the aromas to fill the air. For a bath, put 5 to 10 drops of essential oil to a warm bath.
If you're sensitive to essential oils try diluting it with carrier oils before adding it to your bath. Baths with essential oils are a refreshing way to lower your stress and anxiety.
Aphrodisiac essential oils are useful for impotence, fertility, frigidity and also romance!
Click here to find out more about Aphrodisiac essential oils
Fertility Aromatherapy Oil For Male
Aromatherapy can be used to increase one's sperm count. Do a regular body massage using 5 to 10 drops of rose essential oils combine with 1 ounce of carrier oils. The deep relaxation will do wonders for the adrenal glands and nervous system. It is helpful to take rose essential oils internally. Take 1 drop of rose essential oil once a day with a little honey and water for two weeks, rest a week then repeat again.
How to improve your fertility? Find great tips to increase fertility naturally in this site
Reference Books
Aromatherapy for Massage Practitioners By Ingrid Martin
The Male Herbal By James Green
Fertility Clinics
I'd suggest you to go to fertility clinics rather than aromatherapist if you want to use fertility aromatherapy oil as one of your therapy.
Nowadays, many Fertility Clinics are offering aromatherapy as one of their service along with other natural therapies for improving fertility naturally; whilst undergoing IVF and assisted conception techniques. They also offer Fertility Massage which is a mixture of massage, breathing, aromatherapy and reflexology.
"Fertility clinics are medical facilities dedicated to helping couples and women who want to become parents but can't for a variety of reasons."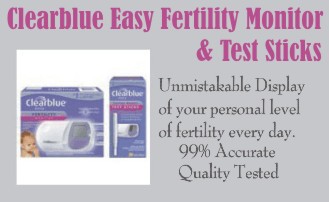 ---
Follow Aromatherapy at home
---
Free Download "7 Days Home Spa".
Finally! An Ebook about mini Home Spa that will make your body and beauty refresh. Create a relaxing home spa experience for yourself to melt away stress and leave you feeling pampered and relaxed.

Download "7 Days Home Spa" e-book

From fertility aromatherapy back to aromatherapy pregnancy

Back to Aromatherapy and Essential Oils Information


---
Aromatherapy Blog | Advantages of Aromatherapy | Aromatherapy Essential Oil | Essential Oils and Their Usage | Aromatherapy Carrier Oils Information | Aromatherapy Blends Recipes | Aromatherapy Hydrosol | Aromatherapy Absolutes | Aromatherapy Candles | Aroma Diffusers | Aromatherapy for Weight Loss | Free Home Spa Ideas | Aromatherapy and Nature Crafts | Aromatherapy Pregnancy | Information About Lavender | Essential Oils for Respiratory System | Natural Ways to Deal with Stress | Aromatherapy Treatment | Aromatherapy for Pet | Chakra Essential Oils | Aromatherapy for Men | Health Benefits of Aromatherapy | Easy Homemade Gift Ideas | Aromatherapy for Women | Essential Oils Cheap or Sale | Aromatherapy Store | Fun Aromatherapy Stuff | Free Samples Aromatherapy | Aromatherapy Free Information | Aromatherapy Advice and Tips | Share Aromatherapy Recipes | Aromatherapy Videos | Aromatherapy Book Review | Aromatherapy Magazine | Aromatherapy Products Review | Aromatherapy Event | Aromatherapy Business Directory |
---