Exercises for fast weight loss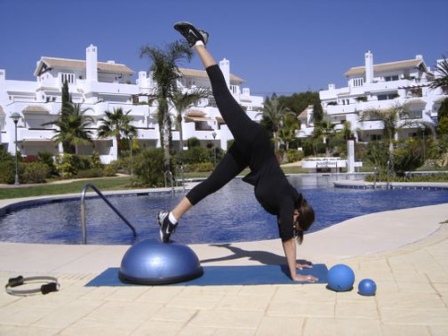 Exercises are a big part of any weight loss plan. You will need workouts to burn more of fat from your body. However, If you have a demanding job, children or other obligations which take all your energy then you might feel tired even before you begin.
But of course, you cannot be lazy, you need something that can lift up your energy.
Instead of sitting on the sofa, reach for a bottle of juniper essential oil! Add a few drops in your diffuser or to a pot of boiling water. Let the scent fill the air. This aroma will uplift your tired senses, making you feel energetic. Don't have juniper at home? You can replace it by rosemary or rosewood essential oils.
Patchouli, Lemon and Peppermint essential oils will awaken tired limbs. These may give you the extra lift you need to get on the treadmill!
You can also take a bath with peppermint pick-me-up recipes. Try that and feel Energetic!
---
Follow Aromatherapy at home
---
Free Download "7 Days Home Spa".
Finally! An Ebook about mini Home Spa that will make your body and beauty refresh. Create a relaxing home spa experience for yourself to melt away stress and leave you feeling pampered and relaxed.

Download "7 Days Home Spa" e-book


From Exercises Back to Aromatherapy for Weight Loss

Back to Aromatherapy and Essential Oils Information


---
Aromatherapy Blog | Advantages of Aromatherapy | Aromatherapy Essential Oil | Essential Oils and Their Usage | Aromatherapy Carrier Oils Information | Aromatherapy Blends Recipes | Aromatherapy Hydrosol | Aromatherapy Absolutes | Aromatherapy Candles | Aroma Diffusers | Aromatherapy for Weight Loss | Free Home Spa Ideas | Aromatherapy and Nature Crafts | Aromatherapy Pregnancy | Information About Lavender | Essential Oils for Respiratory System | Natural Ways to Deal with Stress | Aromatherapy Treatment | Aromatherapy for Pet | Chakra Essential Oils | Aromatherapy for Men | Health Benefits of Aromatherapy | Easy Homemade Gift Ideas | Aromatherapy for Women | Essential Oils Cheap or Sale | Aromatherapy Store | Fun Aromatherapy Stuff | Free Samples Aromatherapy | Aromatherapy Free Information | Aromatherapy Advice and Tips | Share Aromatherapy Recipes | Aromatherapy Videos | Aromatherapy Book Review | Aromatherapy Magazine | Aromatherapy Products Review | Aromatherapy Event | Aromatherapy Business Directory |
---