Creative Christmas Gift Ideas
Homemade Creative Christmas Gift Ideas and Tips
Homemade Christmas gifts can prove to be the best kind of gifts you can share with your family, friends and co-workers this holiday season. While there are those that scoff at the idea of making their own Christmas gifts, the fact remains that a lot of love goes into making these gifts and they are definitely more personal than any other gift that you can just buy from the store. In addition to that fact, homemade Christmas gifts can also be less expensive than store bought items.
Don't be intimidated by the word homemade either. Just because you're doing things all on your own doesn't mean that it has to be a tough one. If you've got the right idea, making your own homemade gifts can be as easy as three steps. I have here for you a couple of homemade creative Christmas gift ideas that are not just easy but also quite personal, unique and offers some aromatherapy health benefits as well.
Orange Blossom Pomander Soap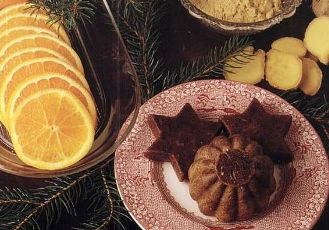 The first on my list of creative Christmas gift ideas is a homemade soap. What makes this idea unique is that you can incorporate the scents of the holidays by making orange blossom pomander soap bars. All you need is about:
1 and 1/2 teaspoon of ground cinnamon
a teaspoon of ground ginger
several drops of neroli and cinnamon fragrance
2 tablespoons of ground orange or lemon peels.
To make the soap, melt together the basic soap and water. Add the dry ingredients first and stir well. After that, add the fragrances and stir. Once the mixture is incorporated nicely, pour the mixture into molds and wait for it to set.
Cinnamon and Brown Sugar Body Scrub
Another creative Christmas gift idea I have is a cinnamon and brown sugar body scrub. All you need is:
¾ cup of organic brown sugar
¼ cup plus 1 tablespoon of any organic carrier oil that you like
a tablespoon of honey
1 teaspoon organic cinnamon powder
20 drops organic cinnamon essential oil
And this is how you going to make it. Combine all the ingredients and mix them well. Package the mixture in jars and you now have a nice gift idea that doesn't just smell delicious but has benefits including increasing circulation and making the skin feel smooth.
Warpping ideas
Aren't the ideas quite easy? Since they're quite easy to make and the ingredients are quite inexpensive, you can make a bunch of these to give out to all your friends and co-workers. Not only are you saving some precious time by avoiding busy malls, you've also got everyone covered.
If you're wondering how you're going to wrap these homemade Christmas gift ideas, you can go a little bit creative with it as well. Place a couple of soaps, a jar of the body scrub, a soft fluffy towel and a nice relaxing record in a basket. Fill the basket with some colorful tissue paper and wrap a bow on the handle and you've got yourself one unique gift idea.
This is a great gift to give to all your co-workers. Not only are you saving money of these inexpensive co-workers' Christmas gifts but you're also helping them get relaxed in the holiday season. I'm sure a lot of them will be very grateful to you once the holiday season is over.
Material Needed

Cinnamon Powder

Orange Peel Powder

Neroli Essential Oils

Cinnamon Leaf Essential Oils

Ginger Root Powder

Organic Carrier Oils
Clear Gycerine Soap Base
Similar Posts
Free and Easy Homemade Christmas Crafts Ideas for aromatherapy lovers. Check out my tips and recipes for making an inexpensive gifts for your friends, neighbours or even your coworkers.
Source:
N. Coney, The Complete Soapmaker: Tips, Techniques & Recipes for Luxurious Handmade Soaps, Sterling Publishing Company, Inc., 1997
---
Follow Aromatherapy at home
---
Free Download "7 Days Home Spa".
Finally! An Ebook about mini Home Spa that will make your body and beauty refresh. Create a relaxing home spa experience for yourself to melt away stress and leave you feeling pampered and relaxed.

Download "7 Days Home Spa" e-book

From Creative Christmas Gift Ideas Back to Aromatherapy and Nature Crafts

Back to Aromatherapy and Essential Oils Information


---
Aromatherapy Blog | Advantages of Aromatherapy | Aromatherapy Essential Oil | Essential Oils and Their Usage | Aromatherapy Carrier Oils Information | Aromatherapy Blends Recipes | Aromatherapy Hydrosol | Aromatherapy Absolutes | Aromatherapy Candles | Aroma Diffusers | Aromatherapy for Weight Loss | Free Home Spa Ideas | Aromatherapy and Nature Crafts | Aromatherapy Pregnancy | Information About Lavender | Essential Oils for Respiratory System | Natural Ways to Deal with Stress | Aromatherapy Treatment | Aromatherapy for Pet | Chakra Essential Oils | Aromatherapy for Men | Health Benefits of Aromatherapy | Easy Homemade Gift Ideas | Aromatherapy for Women | Essential Oils Cheap or Sale | Aromatherapy Store | Fun Aromatherapy Stuff | Free Samples Aromatherapy | Aromatherapy Free Information | Aromatherapy Advice and Tips | Share Aromatherapy Recipes | Aromatherapy Videos | Aromatherapy Book Review | Aromatherapy Magazine | Aromatherapy Products Review | Aromatherapy Event | Aromatherapy Business Directory |
---