Aromatherapy Diffuser Reeds
One of the products of aromatherapy that has gained a lot of positive feedback is aromatherapy diffuser reeds.
The major advantage of using this product is you do not need any fire to get a sweet smell flowing in the entire house!
Before we jump to any conclusions, we should look at the pros and cons of the aroma therapy diffuser reeds. The other options available are fragrance lamps and scented candles.
Fragrance lamps need energy to start and then run on the fuels and burns till it is consumed. The major drawback is you need to be careful about it till it burns out, so that it does not cause unnecessary troubles like smoke and fire.
The scented candles have to be burnt out before going to bed or leaving the house because they definitely would be perceived as more dangerous than the lamps.
The best solution is diffuser reeds. They do not need any fire to start it and spread the scent slowly and safely over a prolonged period of time.
The excellent factor that needs to be understood is safety point of view. The diffuser reeds can be left on for days and nights and one bottle can last for few months!
How to make a homemade aromatherapy diffuser reeds.
Below is a list that gives you a hint on how to get started:
Rattan reeds. This type if reed is dried and individually it has holes through from top to end. It is advisable to use to up to fifteen reeds at 10-15" height to make one diffuser.
Small vase or jar that can accomodate minimal 2 ounce of liquid. Vases or jars that are pleasing to look at are advisable to be used as holder to the reeds you are using. Note that the reeds you are using are plain and so additional color to this setting would not hurt.
Jojoba oil. For this recipe it is required to use 1.5 ounce or 3 Tablespoon of the substance. This will serve as the carrier oil for the scents (essential oils) you are planning to use. Remember that it is important not to forget that pure essential oil exists in saturated form. To soften the intensity of the scent conveyed through the reeds the use of carrier oil is critical.
Essential Oil. The use of 10 ml of essential oils or suggestion blends below is highly recommended.
Decorative items. These items will help improve the aesthetic of your product. Use bright colors and other materials like; ribbons, string, beads, marbles etc. will help improve the attractiveness of this diffuser type.
The instructions:
Mix the essential oil and jojoba oil together in a clear glass to make sure those oils blends mix perfectly.
Decorate the jar or vase
Pour blends into the vase or jar.
Set the reeds into the vase and make sure that the tip of the rattan reed sets to the bottom and it is immerse with the blends
Note:
It may take up to 2 days before the reed start scenting the room
Flip the reeds in an interval of two to four days to achieve intensity of the scent
Recommend Blends for homemade aromatherapy diffuser reeds: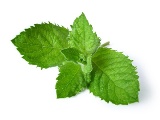 For a warm, soothing atmosphere: 3 ml bergamot, 5 ml clary sage and 2 ml sandalwood
For a fresh, clean and uplifting atmosphere: 3 ml cedarwwod, 5 ml cypress and 2 ml pine
1 ml is equal to 20 drops
Recommend Product
Here are some recommended Aromatherapy Diffuser Reeds:
Therepe Reed Diffusers
This product is cheap and worth all its money. It consists of a stylish vessel containing the aromatic essential oil or fluid and due to capillary action, the liquid rises in the reed and is dispensed into to the atmosphere.
Thus, it can be easily replaced once the essential oil is all absorbed into the atmosphere and thus, is extremely cost-effective.
It comes in a beautiful packaging, which of course is not as beautiful as the actual product itself! It is especially refreshing after a hard and long day's work.
The pot that holds the aromatic liquid is not bulky and using decorative pots further enhances the artistic flavor of the same.
Nectaire reed diffuser – Vanilla Bean
This reed diffuser is slightly costly than the Therepe reed diffuser but the fragrance of vanilla bean has won the hearts of all those who have bought it!
It is especially suitable for those who are allergic or sensitive to strong scents.
The subtle smell of vanilla in the air has been described as bliss by many customers! The aromatic reed diffuser has been found to have positive benefits for almost all who have bought it and has become an irreplaceable part and parcel of the lives of many!
They have been used as gifts for near and dear ones and once into one house, it takes no time in the word to spread about this awesome product that it ends being a part of the entire neighborhood.
Yankee Candle Aromatherapy Spa Reed Diffuser Sage & White Tea
This diffuser has shown to have special advantages when used in the smelly basements, as its fragrance spreads over a long time.
Also, the liquid takes a long time to evaporate, thus being cheap.
It has a stronger smell and thus creates an ambiance in the entire house! It is of great help in those houses wherein there are pets. It helps overcome the stuffy odd smells emanating from such houses.
Click here to see large collection of Aromatherapy Diffuser Reeds scent made with Pure Essential oils
Related Post : Aromatherapy Oil Diffuser
How to set up and use an aromatherapy diffuser reeds
---
Follow Aromatherapy at home
---
Free Download "7 Days Home Spa".
Finally! An Ebook about mini Home Spa that will make your body and beauty refresh. Create a relaxing home spa experience for yourself to melt away stress and leave you feeling pampered and relaxed.

Download "7 Days Home Spa" e-book


From Aromatherapy Diffuser Reeds back to Aromatherapy Products Review

Back to Aromatherapy and Essential Oils Information


---
Aromatherapy Blog | Advantages of Aromatherapy | Aromatherapy Essential Oil | Essential Oils and Their Usage | Aromatherapy Carrier Oils Information | Aromatherapy Blends Recipes | Aromatherapy Hydrosol | Aromatherapy Absolutes | Aromatherapy Candles | Aroma Diffusers | Aromatherapy for Weight Loss | Free Home Spa Ideas | Aromatherapy and Nature Crafts | Aromatherapy Pregnancy | Information About Lavender | Essential Oils for Respiratory System | Natural Ways to Deal with Stress | Aromatherapy Treatment | Aromatherapy for Pet | Chakra Essential Oils | Aromatherapy for Men | Health Benefits of Aromatherapy | Easy Homemade Gift Ideas | Aromatherapy for Women | Essential Oils Cheap or Sale | Aromatherapy Store | Fun Aromatherapy Stuff | Free Samples Aromatherapy | Aromatherapy Free Information | Aromatherapy Advice and Tips | Share Aromatherapy Recipes | Aromatherapy Videos | Aromatherapy Book Review | Aromatherapy Magazine | Aromatherapy Products Review | Aromatherapy Event | Aromatherapy Business Directory |
---