Aromatherapy and Colds
Aromatherapy and colds can be done when you start having the earliest sign of colds.
Aromatherapy is a holistic approach to health and wellness by using essential oils. Essential oils for colds can protect us from microbes in many different ways, from keeping the space around us naturally microbe-free, preparing our immune system for defense, and destroying the microbes once they've entered our bodies.
You can turn on electric diffuser when you get the first symptoms of colds. Diffuse the room with the right essential oils can eliminate it quickly. Essential oils for immune system prevent you from catching colds in the first place
Although there are many essential oils you can use to heal colds and flu, I prefer to use Eucalyptus (eucalyptus globulus) essential oils.
Eucalyptus essential oil which has cineol or euclyptol as an active ingredient inside it will help greatly in relieving clogged nose and the other symptoms of cold. This oil can act as an air disinfectant, an antiseptic and a bactericide agent.
Aromatherapy and colds Recipes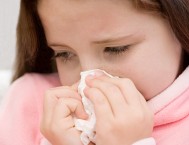 Here are some recipes for aromatherapy and colds treatment
For use inhalations
Boil the water in a cup and add a few drops of Eucalyptus Globulus. Place a towel over your head. Eucalyptus is a strong substance so it is important to close your eyes when you do this to avoid irritation. Inhale the slowly for five to ten minutes. Do this two or three times a day until your symptoms subside.
Chest congestion Rub
A blend of 4 drops of Eucalyptus globulus and 2 teaspoon of Emu oils can be used for back and chest congestion rubs. Use it twice a day.
Or you can use the blends of 3 drops of eucalyptus, 3 drops of peppermint and 3 drops of Bay Laurel with 2 ounce of olive oil to rub your neck, throat and chest.
For Bath Treatment
Relieve the aches and pains associated with Cold and Flu with a nice hot soak in a therapeutic bath. Add 10 drops eucalyptus globulus essential oils to a hot water (102° to 104°F) and soak around 15 minutes.
Take this bath before you go to bed, warm yourself after taking this bath and take a good rest.
Hopefully tomorrow you will be ready to do your activity again!
For Aromatherapy and colds Air Diffuser
A combination of eucalyptus, rosemary, thyme and lemon in your preferred ratio to achieve a desirable intensity and or mildness may be made. Use only eucalyptus when you need to clear your cold. Prolonged use of eucalyptus may have certain effects to the liver.
Caution: Do not use eucalyptus oil on children under 6 years.
Essential oils for cold
Other essential oils for colds
Below is a list of essential oils with high levels of phenol that has notable antibacterial properties. These essential oils can heighten resistance to respiratory-related ailments
Lavender (Lavandula Augustifolia)
Peppermint (Mentha Piperita)
Rosemary (Rosemarinus Officinalis )
Frankincense (Boswella carteri)
Lemon (Citrus Limonom)
Ravensara (Ravensara Aromatica)
When choosing your own self-healing methods as part of your natural health treatment program, it is important to choose the proper essential oils for each situation. The ratio of the essential oil may also be adjusted according to the sensitivity of the person subjected to the therapy.
See other treatments regarding Respiratory System.
Recommend Product
Four Robbers Blend
Four Robbers Blend was created from a story of four thieves who protected themselves from the black plague with rosemary, cloves and other aromatics while robbing victims of the killer disease.
Today Birch Hill Happenings made this wonderful blend to continue to employ this essential oil blend for its immune-supporting abilities. The formulation is based on the original oils as was used back during the plague years.
Beside Aromatherapy and Colds, There are other Aromatherapy for Treatment, such as:
Find out which are essential oils for high blood pressure to use.
Aromatherapy and Anxiety. - Find out the information about anxiety and how aromatherapy heal anxiety.
Aromatherapy and common ailments for children. - Essential oils that used for children, Blends for common ailment, such as, cold and cough, tummy rub, minor wounds, etc…
Essential oils for Hemorrhoids. - Natural treatment are always the best option, using essential oils for hemorrhoids treatment is both easy and highly effective way to give yourself hemorrhoids relief.
---
Follow Aromatherapy at home
---
Free Download "7 Days Home Spa".
Finally! An Ebook about mini Home Spa that will make your body and beauty refresh. Create a relaxing home spa experience for yourself to melt away stress and leave you feeling pampered and relaxed.

Download "7 Days Home Spa" e-book


From Aromatherapy and COlds Back to Aromatherapy Treatment

Back to Aromatherapy and Essential Oils Information


---
Aromatherapy Blog | Advantages of Aromatherapy | Aromatherapy Essential Oil | Essential Oils and Their Usage | Aromatherapy Carrier Oils Information | Aromatherapy Blends Recipes | Aromatherapy Hydrosol | Aromatherapy Absolutes | Aromatherapy Candles | Aroma Diffusers | Aromatherapy for Weight Loss | Free Home Spa Ideas | Aromatherapy and Nature Crafts | Aromatherapy Pregnancy | Information About Lavender | Essential Oils for Respiratory System | Natural Ways to Deal with Stress | Aromatherapy Treatment | Aromatherapy for Pet | Chakra Essential Oils | Aromatherapy for Men | Health Benefits of Aromatherapy | Easy Homemade Gift Ideas | Aromatherapy for Women | Essential Oils Cheap or Sale | Aromatherapy Store | Fun Aromatherapy Stuff | Free Samples Aromatherapy | Aromatherapy Free Information | Aromatherapy Advice and Tips | Share Aromatherapy Recipes | Aromatherapy Videos | Aromatherapy Book Review | Aromatherapy Magazine | Aromatherapy Products Review | Aromatherapy Event | Aromatherapy Business Directory |
---